Epiphyte I
Los Angeles, CA. 2018 - ongoing.
︎
HANGING LAMP AND
PLANTER FOR EPIPHYTIC PLANTS
Custom hanging light and scaffold planter designed for epiphytic and carnivorous plants. Shown here housing a 'footed' fern, an epiphyte belonging to a group of arboreal plants that rely on exposed rhizomes to collect nutrients and moisture from the air.
Water flow simulations were used to guide the design of the scaffold such that water would be directed to the rhizomes when misted.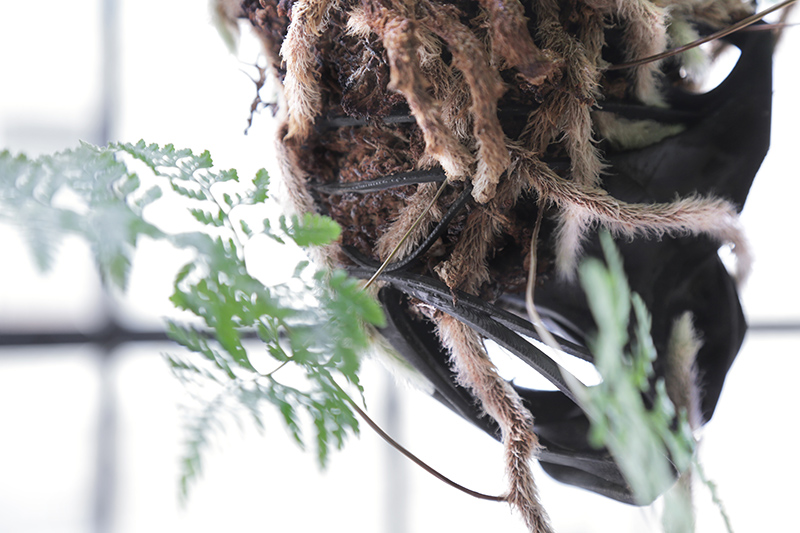 .